Have Your Own Tires? Let Us Install Them!

At Tread Connection, we understand that sometimes our customers may have their own tires they want installed. It may be a specialty tire they ordered for their vehicle or just an extra set of new tires they already own. Whatever the case, Tread Connection is happy to come to you and handle your tire installation on your schedule.
Learn more about customer supplied tire installation, and how we bring the tire shop to you!
Your Tires, Installed on Your Time
Even if you purchased the tires yourself, it's important they are installed correctly to protect the safety and performance of your vehicle. Trusting a TIA-certified tire technician from Tread Connection is the best and most convenient way to know your tires are taken care of the right way.
The best part? There's no trip to the auto shop. Because Tread Connection offers quality and convenient service direct to your home or office, there's no need to spend time in a crowded waiting room. Tread Connection brings the tire shop to you!
Get Full-Service Tire Installation at Your Home or Office
When you schedule customer tire installation with Tread Connection, you're receiving quality, convenient service at a time and place that works for you. We do more than just install your tires.
We are proud to provide our full suite of installation services to ensure your customer supplied tires are safely and securely installed. With mobile tire installation from Tread Connection, adding your tires to your vehicle as never been easier.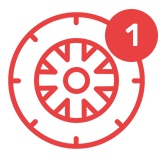 Find the Tires That Match Your Needs
Shop by vehicle, tire size, or brand. Specials and discounts for your location appear automatically.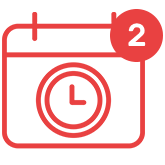 Book Installation Appointment
Confirm your selections and schedule an appointment for when it's most convenient for you.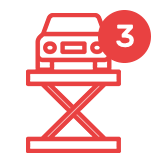 Tires Delivered and Installed: Rain or Shine!
It really is that easy! Our installers will bring your tires to you, and install them on your vehicle.
Why Do I Need Tire Installation from Tread Connection?
Whether you purchase new tires from us or supply them yourself, it's crucial your tires are properly installed. When tires are removed and remounted, there are many important things you need to check in order for you to get back on the road with confidence.
Your tires must be properly balanced, and wheels are properly torqued for a safe and comfortable ride. Many of these services cannot be performed without specialized equipment.
Customer supplied tire installation includes the following services for you to feel confident when adding your tires to your car.
Tire and Wheel Inspection
Mounting
Our TIA-certified technicians will inspect your tire for safety before installation. If your tire is unsafe, then we will recommend to a safe solution within your budget from our wide selection of tires.
Tread Connection is also happy to mount non-DOT compliant tires. Please keep in mind that this service is only for tires being used in a recreational setting to be transported and changed at the venue (such as a racetrack).
Please keep in mind that Tread Connection will not install used tires on your vehicle. All customer supplied tires must be new and in good condition.
Schedule Your Tire Installation with Tread Connection Today
Your customer supplied tires don't need to gather dust in your garage. You also don't need to visit a tire shop to get them installed. Find a Tread Connection near you and schedule your customer supplied tire installation today!