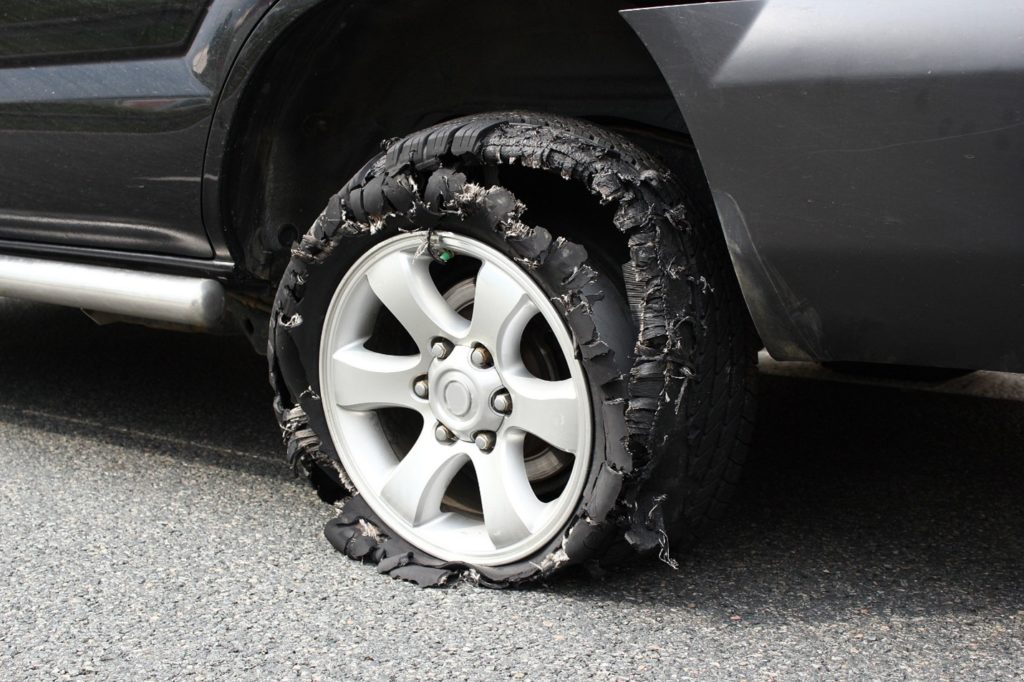 Aging Tires: 5 Signs it's Time to Replace Your Tires
We all know old tires are dangerous, but how do you actually know when it's time to replace them? Here are five signs it's time to buy new tires.
Tires may seem to have a simple purpose, but everyone drives differently.
Some need adventure in their drive, and some just need to get to work each day. The one true similarity is that aging tires can affect your ability to do the kind of driving you prefer. The older the tires, the less performance you'll get, the less comfortable you'll feel, and the less safe you'll be.
In order to keep you safe and your car running as efficiently and comfortably as possible, here are some of the most important signs to look for in aging tires. Many of them are simple observations that require the occasional check.
Tread Wear
It is no surprise that bald tires pose a significant risk and hamper performance. While you would surely notice your tires being completely bald, it is good to make the switch before things reach that point. To gauge where your tread is at, try the commonly used penny test or quarter test, which we've previously broken down when discussing used tires.
If a penny — or a quarter to be even safer — is placed head down in the tread rows and you can still see the president's head fully, the tire is too worn. That means replacements might be just around the corner.
Cracks or Bulges
These could be the result of a number of issues. For example, tires that aren't specifically designed for winter can stiffen in cold temperatures. Over time and through several winter seasons, that might result in some cracks in the sidewall. Bulges may also occur when air gets between the lining of the tire and the outer rubber. Though not necessarily an everyday occurrence, this could happen after hitting a curb or a pothole.
Be sure to check the sidewalls of your tires, especially when they are older. You have at least a passing idea of what the tire should look like, and if you notice cracks or bulges, it could signify real issues on the horizon.
Frequent Air Pressure Issues
While having low tire pressure is fairly common, especially in the winter months when temperatures drop, it could be a sign of a puncture or worse if you are frequently noticing the issue. While a puncture could be a simple issue with a relatively easy fix, prolonged driving on an underinflated tire could result in uneven wear. As mentioned above, that can result in a shorter lifespan for the tire.
Discomfort and Vibrations
Not every vibration is created equal. While there are certainly times you may feel a rough ride (on poorly paved roads, for instance), drivers can often feel when something is truly off. That doesn't necessarily mean it is the tire. There could be an alignment issue or a problem with the suspension. However, major vibrations may be due  to damaged tires. Either way, be sure to have your vehicle and tires checked immediately if you feel such an uncomfortable ride.
General Age of the Tires
For the most part, new tires are expected to last at least three to four years. Of course, all tires are made differently. However, it is a good idea to remind yourself to do regular checks for any issues stated above if you are beyond that mark. Tires generally come with a treadwear warranty, which is often a good indicator of their expected lifespan for miles driven. Knowing when to replace tires can be a tricky call. Overall, though, the key is staying proactive. It is far better to replace aging tires a little too early than run the risk of driving on them for a prolonged period. Rather than driving on questionable tires to get to the auto shop, call the mobile tire professionals at Tread Connection to meet you at your home and help with your decision on replacements.